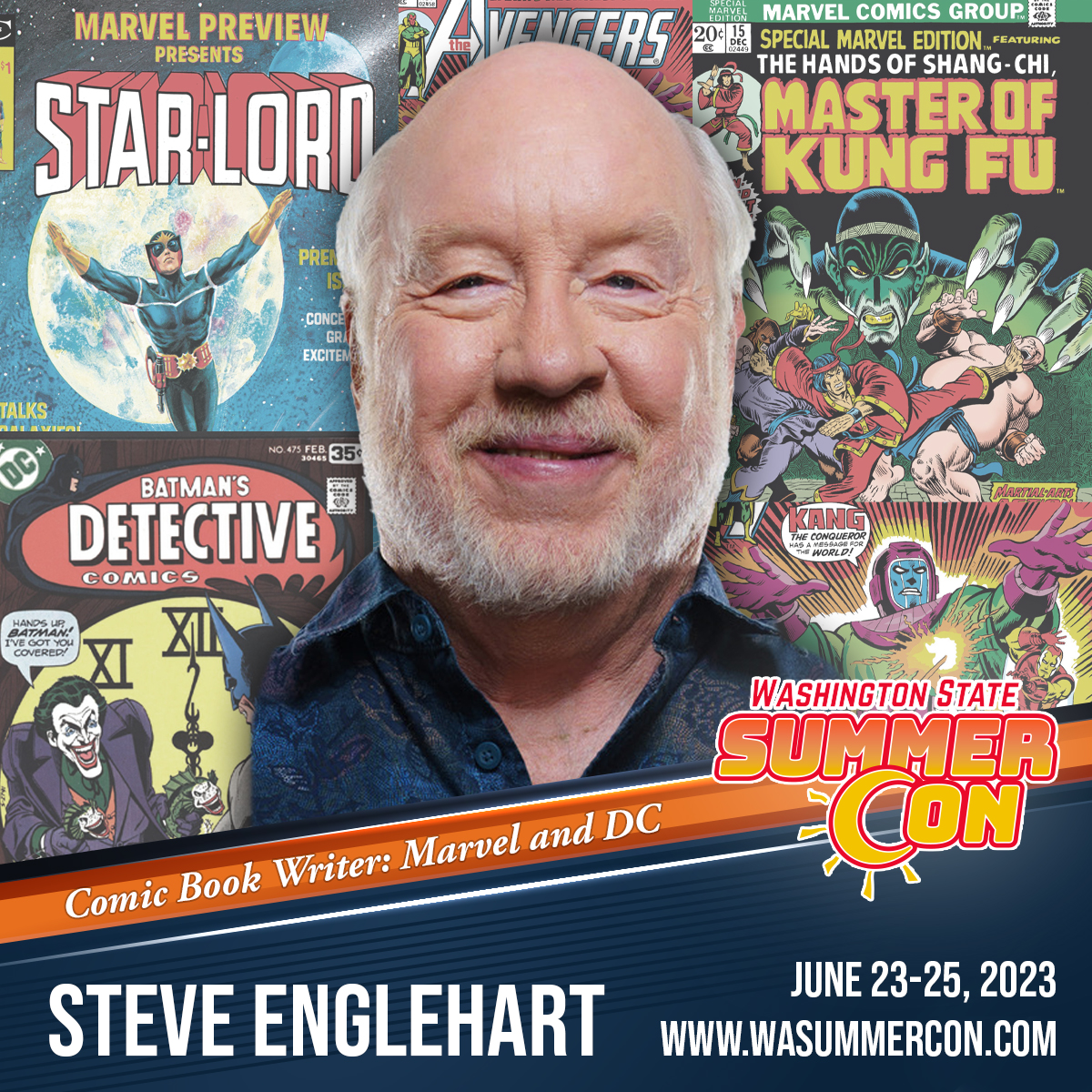 They say you can't have a great comic con without legendary creators filling up your show floor, so let's add another to our lineup. Please welcome the award-winning and longtime writer for Marvel and DC, Steve Englehart, to the Washington State Summer Con from June 23rd through the 25th.
While at Marvel, Steve created Star-Lord, Mantis, and Shang-Chi. He spent significant time on runs of Captain America, Avengers, Defenders, Doctor Strange, Fantastic Four, Hulk, Luke Cage, Silver Surfer, Vision & the Scarlet Witch, West Coast Avengers,
He was finally hired away from Marvel by DC Comics to be their lead writer and revamp their core characters (Superman, Batman, Wonder Woman, Flash, and Green Lantern). He did, but he also wrote a solo Batman series (immediately dubbed the "definitive" version) that became Warner Brothers' first Batman film in 1989. Steve helped oversee the movie adaptation
While at DC, Steve had his favorite runs writing the stories of the Green Lantern Corps, Justice League of America, Mister Miracle, Millennium, Coyote, Scorpio Rose, Vampirella, Shadowman, Strangers, Night Man, Silver St. Cloud, Guy Gardner, and Kilowog.
In 1983, Steve wrote the story for Coyote which featured the first interior pages drawn by Todd McFarlane. In 1992, Jim Shooter hired Englehart to write for Valiant Comics, where he scripted the first four issues of X-O-Manowar and the first issue of Shadowman. Steve has worked in animation titles and written many novels over the years.
The San Diego Comic-Con referred to Steve Englehart as "comics' most successful writer, having had more hits with more characters at more companies than anyone else in comics history."