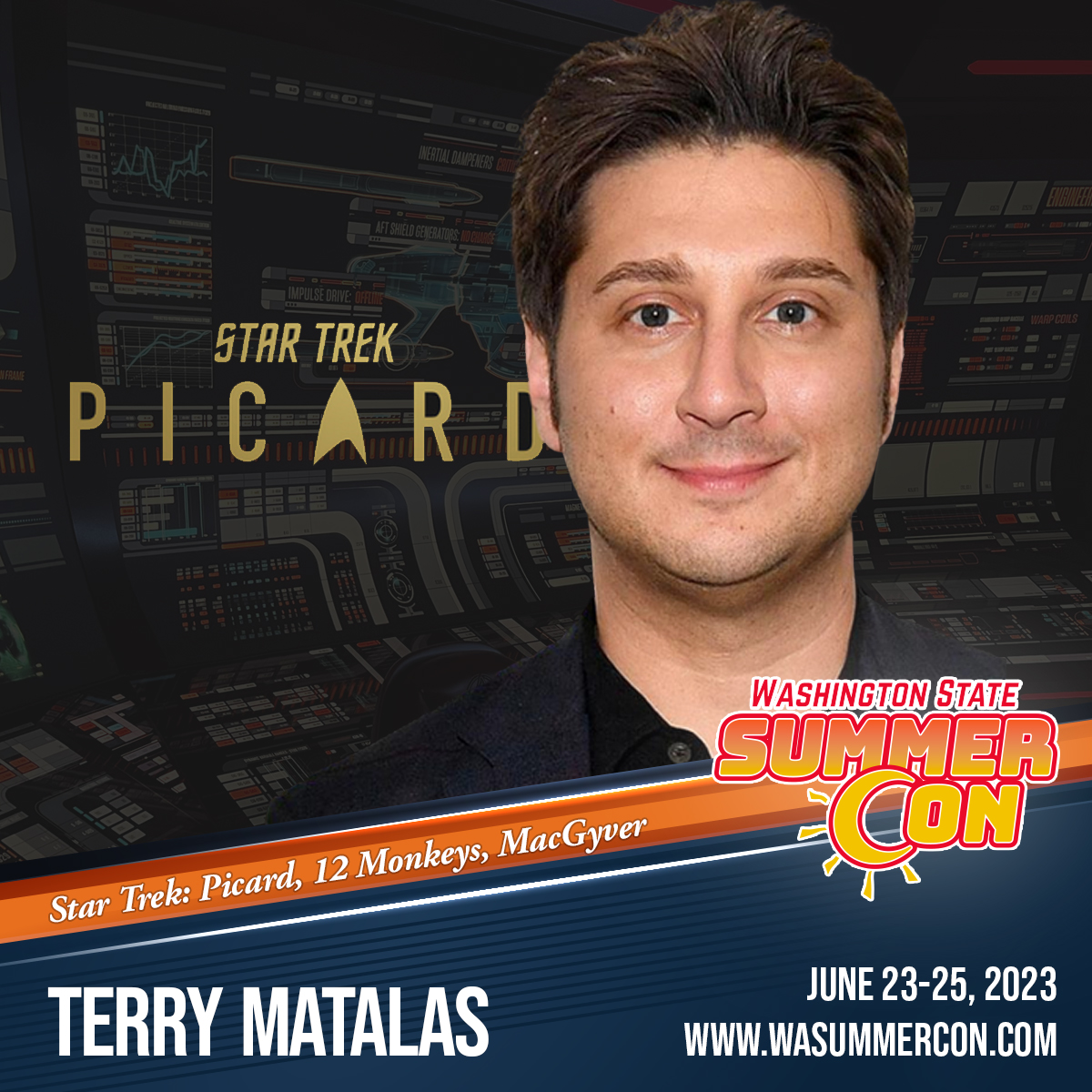 Individual Pro Photos – $70
Picard Directors Duo – $120
Picard Duo (Stashwick/Matalas) – $120
All Trek Cast – $320
Standard Autographs – TBD
Selfies – TBD
Combo – TBD
(selfies and autograph)
We have an amazing announcement for our Star Trek: Picard fans. After weeks and weeks of asking/begging, we can now announce a final guest for the Star Trek faithful. Please welcome the director, executive producer, and showrunner for the hit Star Trek: Picard series, Terry Matalas, to the Washington State Summer Con happening June 23rd through the 25th in Puyallup.
Terry is a television writer, director, and executive producer best known for co-creating and show-running the 12 Monkeys series, which ran for four seasons on SyFy. He was a showrunner on MacGyver and was the showrunner for the second and third seasons of Star Trek: Picard on Paramount+.
Matalas began his career working as an associate on the TV series Star Trek: Voyager and Star Trek: Enterprise, including writing stories. He also wrote for Terra Nova on Fox and Nikita on The CW. In 2018, Matalas sold an original drama series to CBS entitled Apex. The same year, he was hired as a consultant producer on SyFy's Nightflyers, an adaptation of George R.R. Martin's novella of the same name.
Terry appeared as an Enterprise-D crewman in the final episode of Enterprise, "These Are the Voyages…". He co-wrote the script for all four parts of the IDW comic book series Star Trek: The Next Generation – Hive.