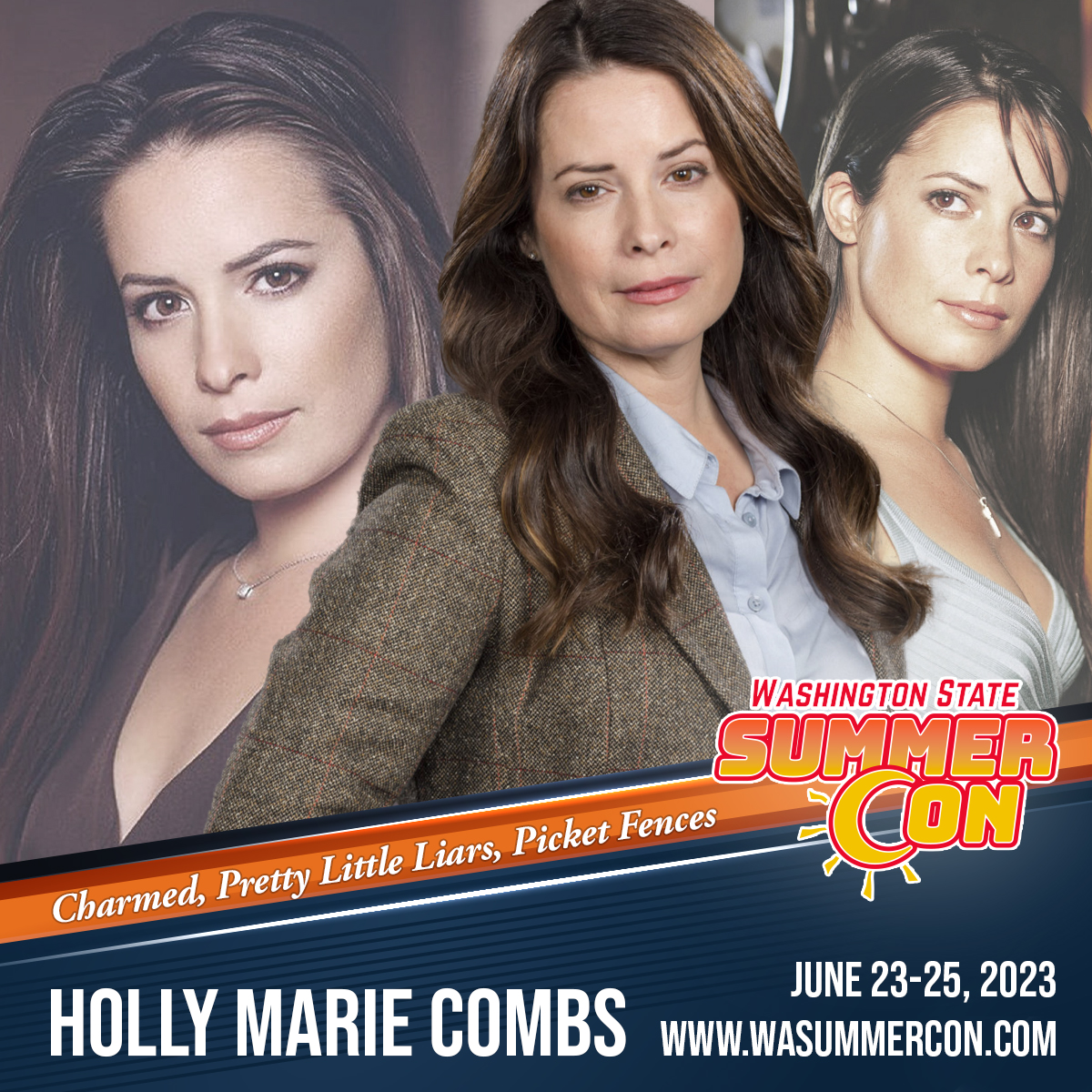 Pro Photos – $50
Charmed Trio – $140
(Rose McGowan. Shannen Doherty, and Holly Marie Combs)
Standard Autographs – $40
Selfies – TBD
Combo – TBD
(selfies and autograph)
We wanted to add a little extra fun to this, our fifth year of the Washington State Summer Con, AND, at the same time, acknowledge some of the repeated requests from our fans and attendees. "Can we please have someone from Charmed?" Since this is the 25th anniversary of Charmed, "Why not?!" Please welcome Holly Marie Combs to the Washington State Summer Con from June 23rd through the 25th in Puyallup.
Holly Marie Combs is an American actress and television producer known for her noteworthy performances in TV series, such as 'Picket Fences,' 'Charmed,' and 'Pretty Little Liars.' Combs started her career early when she landed a significant role in the comedy-drama 'Sweet Hearts Dance.' After a while, she got her big breakthrough when she was cast in the CBS television series 'Picket Fences.'
In 1998, she was seen as a witch in the WB television series 'Charmed.' Along with the TV series, she has also appeared in movies like Ocean's Eleven and See Jane Date. She signed the contract to produce and star in 'Mistresses,' a TV series based on the British series of the same name. In 2010, we saw her in 'Pretty Little Liars' where she was the mother of one of the main characters. 'Pretty Little Liars' ended with the seventh season, and Combs appeared in the last episode.
In 2015, she was seen with her Charmed co-star, Shannen Doherty, in her own road trip reality show 'Off the Map with Shannen & Holly.'