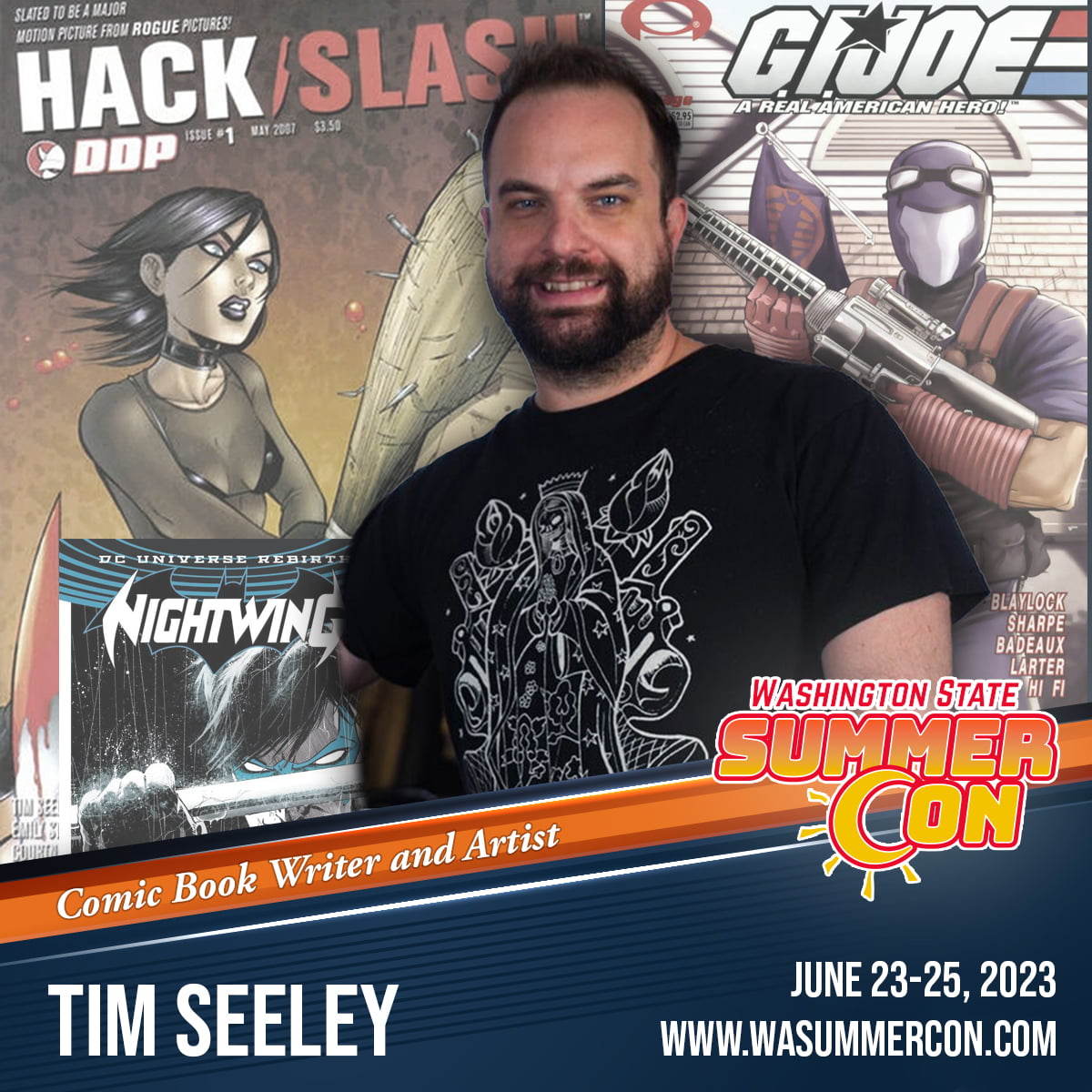 Please welcome Comic Book Writer and Artist Tim Seeley to the Washington State Summer Con on June 23rd-25th in Puyallup. Travel delays and COVID pushed back Tim's appearance last year, and we are excited that he has rescheduled for this June. Tim casts a wide net of credits from every major publishing house and many independent publishers.
Tim Seeley is one of those "slash" people…a writer-slash-artist. He has drawn several different comic book series, including G.I JOE, HALLOWEEN, WILDCATS and EXSANGUINE. His writing work includes NY TIMES bestselling HACK/SLASH, NIGHTWING, BATMAN ETERNAL, MONEY SHOT and the critically acclaimed REVIVAL. He has also done consulting work for Cacao Barry, artist Hebru Brantley and Dreamworks Animation, and is an adjunct professor at Columbia College Chicago.
Tim has worked on HE-MAN AND THE MASTERS OF THE UNIVERSE, DUNGEONS & DRAGONS, JUSTICE LEAGUE, ARMY OF DARKNESS, THE LOST BOYS, HELLBLAZER, SWAMP THING, EXILES, DEADPOOL and many others.