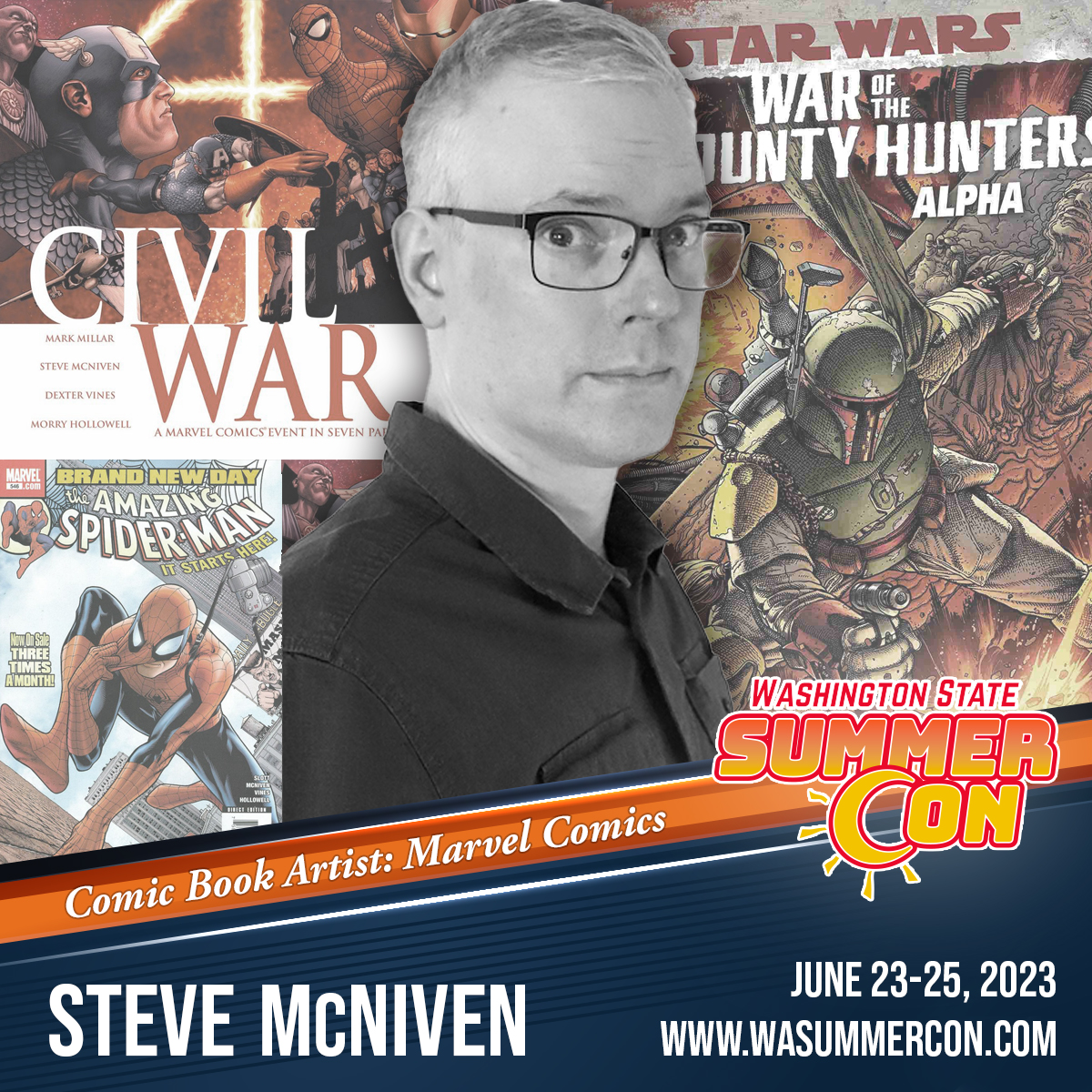 There is a slim chance that you haven't seen the amazing work of Steve McNiven. As a cover artist and penciler of the most prominent Marvel properties in the last twenty years, we are thrilled to wrap up our comic creators this year with Steve at the Washington State Summer Con.
In August 2005, he was named one of Marvel's "Young Guns," a group of artists that, according to Marvel Editor-in-Chief Joe Quesada, have the qualities that make "a future superstar penciler." McNiven was the penciler of the Marvel mini-series Civil War which turned out to be the highest-grossing comic book project of the decade. The series would later be the loosely adapted storyline of the 2016 film Captain America: Civil War in the Marvel Cinematic Universe. McNiven followed this with the art for the Wolverine storyline "Old Man Logan" and the Icon Comics mini-series Nemesis.
McNiven also supplied some fantastic covers for the recent War of the Bounty Hunters series, which Charles Soule also wrote.
Steve has worked on the New Avengers, Moon Knight, Guardians of the Galaxy, Ultimate Secret, and Marvel Knights 4. Steve is working on Uncanny Inhumans and Return of Wolverine with writer Charles Soule as a follow-up to Death of Wolverine and Hunt For Wolverine.