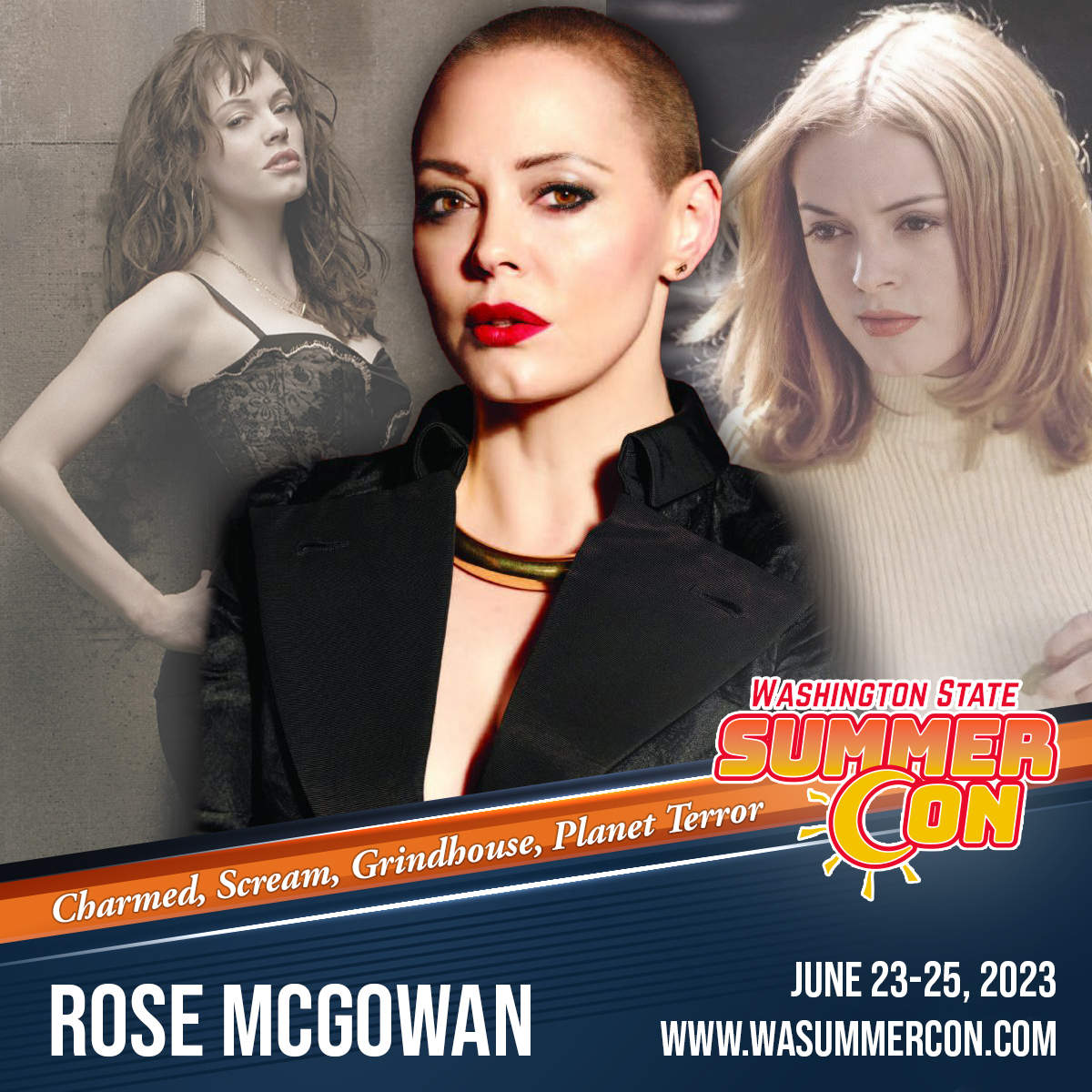 Pro Photos – $60
Charmed Trio – $140
(Rose McGowan. Shannen Doherty, and Holly Marie Combs)
Standard Autographs – $60
Selfies – TBD
Combo – TBD
(selfies and autograph)
Of course, Paige will be joining Piper at the Washington State Summer Con from June 23rd through 25th. Please welcome actress, model, singer, activist, and author Rose McGowan to Puyallup this summer. She is known for her role as Paige Matthews in the supernatural drama series 'Charmed' and both of her parts in the Tarantino double-feature, Grindhouse.
After her film debut in the comedy Encino Man, McGowan achieved wider recognition for her performance in the dark comedy The Doom Generation, receiving an Independent Spirit Award nomination for Best Debut Performance. She had her breakthrough in the horror film Scream as Tatum Riley who, unfortunately (spoiler alert), never made it to the sequel. Rose subsequently starred in the films Going All the Way, Devil in the Flesh, Black Dahlia, and Jawbreaker.
During the 2000s, McGowan became known to television audiences for her role as Paige Matthews in The WB supernatural drama series Charmed. She went on to star in Robert Rodriguez and Quentin Tarantino's double-feature film Grindhouse, for which she was nominated for the Saturn Award for Best Actress and the Scream Award for Best Scream Queen. McGowan took on a recurring role as a con artist on the acclaimed drama series Nip/Tuck. In 2010, McGowan shot a cameo in the Robert Rodriguez feature Machete as Boots McCoy, a role ultimately cut but included on the DVD release.
In 2017, Time recognized McGowan as one of the Silence Breakers, the magazine's Person of the Year, for speaking out about sexual assault and harassment.