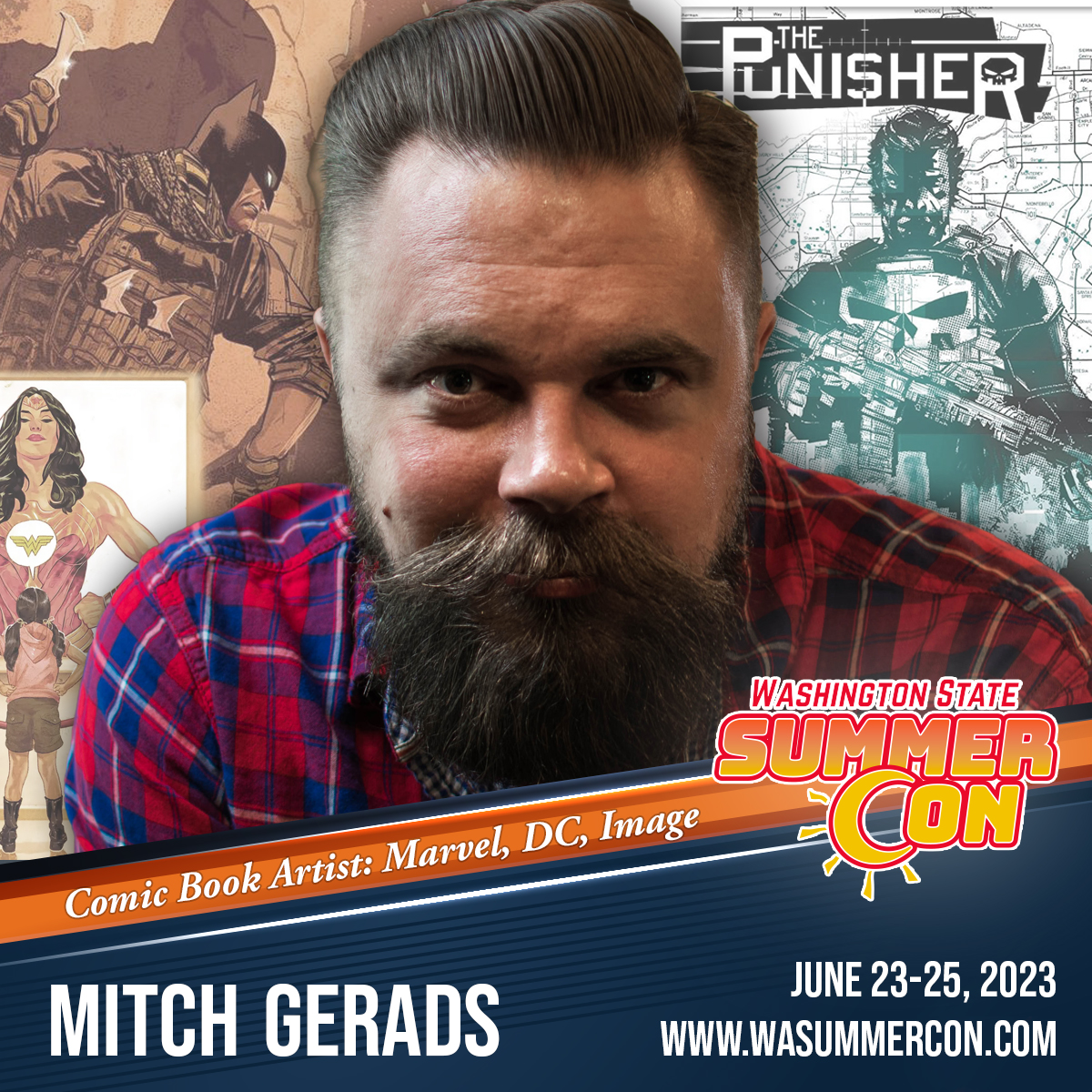 Let's announce another DC and Marvel artist to the Washington State Summer Con. Please welcome the Eisner Award-winning artist Mitch Gerads to the lineup. Mitch has drawn a wide variety of comic book covers, from Batman to The Punisher and Mr. Miracle to the Sheriff of Babylon.
Mitch Gerads was the artist on Marvel's The Punisher series during a 2014 run and co-created The Activity from Image Comics. Gerads has also worked on comic properties like Batman, Doctor Who, Stan Lee's Starborn, Bandette, The Sheriff of Babylon, Planet of the Apes, and Johnny Recon. He is one of the artists behind DC comics Strange Adventures and Mr. Miracle
Gerads is also an accomplished commercial art illustrator, having worked for companies such as General Mills, Adult Swim, Nabisco, and many others.
Meet Mitch Gerads at the Washington State Summer Con. He will be featured in our Comic Creators area, meeting fans, signing autographs and selling some amazing artwork at the show. Tickets for the show are on sale now: www.wasummercon.com