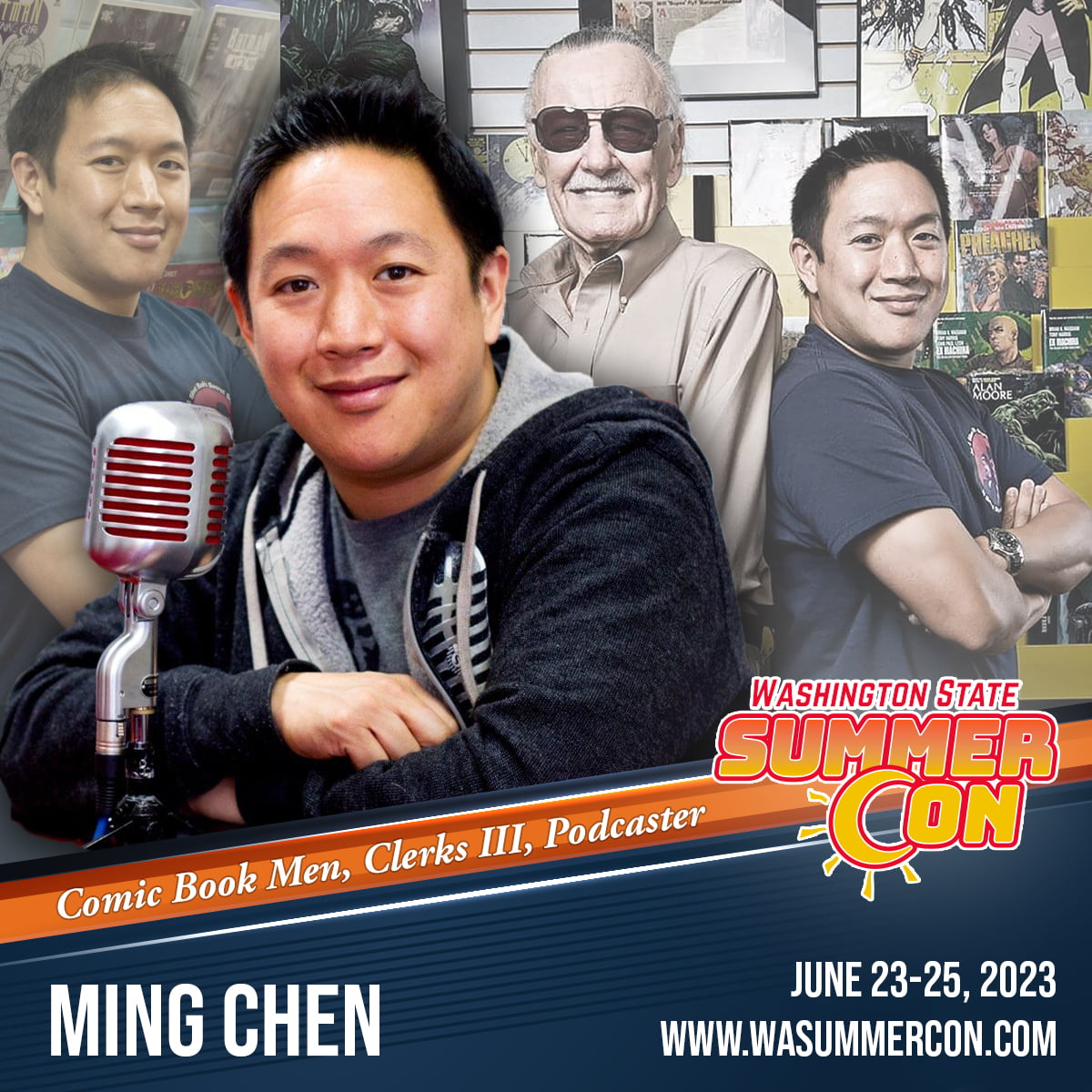 He is family, so of course, Ming Chen is returning to the Washington State Summer Con this year. He is royalty in the comic con world and is always invited to join us each year. We cannot confirm the rumors that Ming is looking at buying a vacation property in the area, but realtors are still welcome to drop him their cards at his booth during the show on June 23rd through the 25th, just in case.
Ming spent seven seasons on AMC's Comic Book Men and has been involved in one way or another with the View Askew Universe for the last 20 years. He was recently featured in "Jay and Silent Bob Reboot" and the "Clerks III" movie and was awarded The Most Outstanding Hockey Player" award from the film.
Ming Chen's road to Jay & Silent Bob's Secret Stash all began in 1995, when the college student, video store employee, and Kevin Smith follower developed a fan website based on the movie Clerks. Smith appreciated Chen's work and asked him to create the website for his production company, View Askew Productions.
Ming hosts a weekly podcast called I Sell Comics! with Michael Zapcic and co-owns a podcast studio with Zapcic called "A Shared Universe." He is a partner in a coffee, gaming, and comics café called "Coral Sword" in Houston, Texas, with retired major league baseball player Hunter Pence.