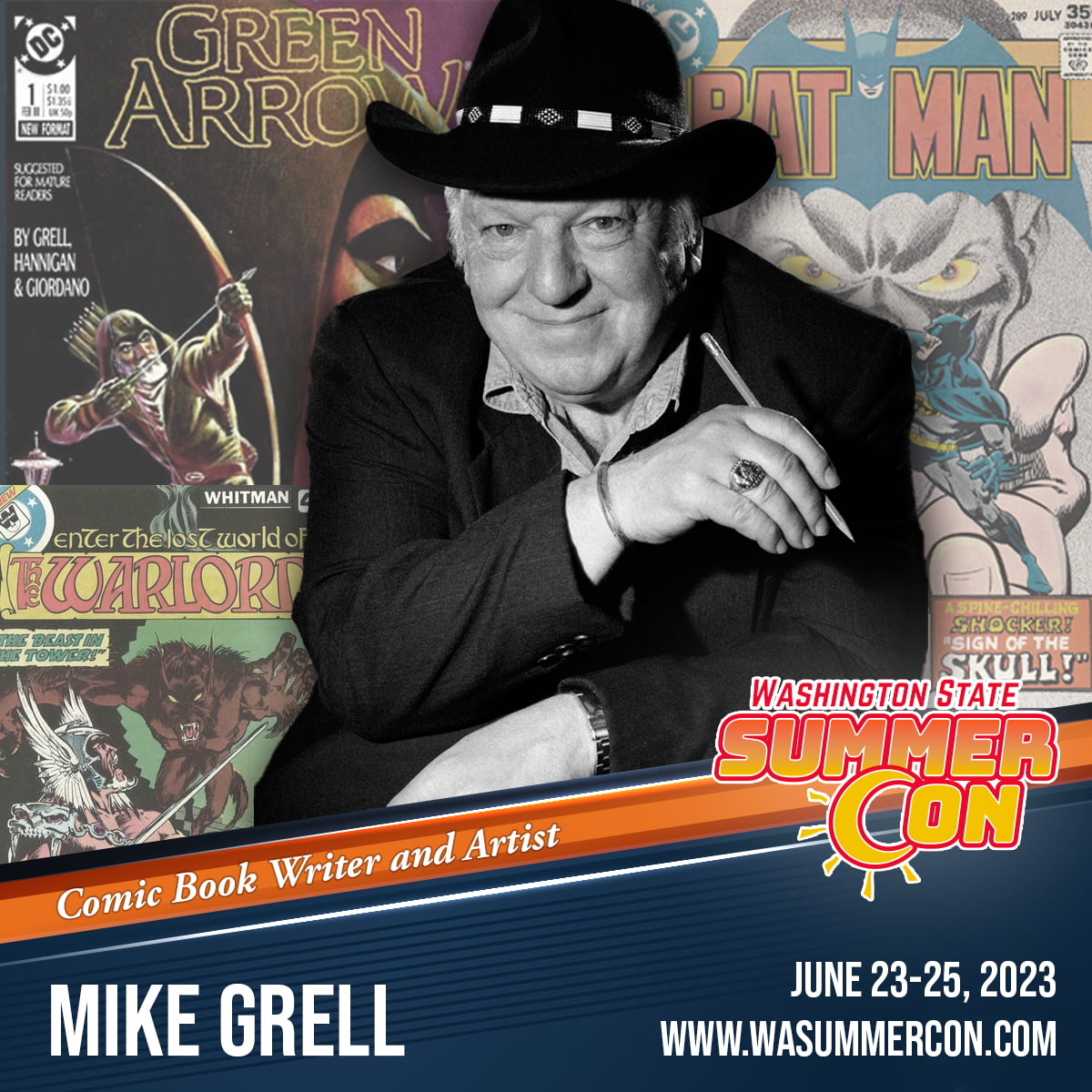 Our next guest has been creating comic books as an artist and writer for over 40 years. Please welcome Mike Grell to the Washington State Summer Con in Puyallup from June 23rd through the 25th. A medical situation delayed his appearance last year, but we are thrilled to welcome him in 2023. Mike is known for his years of work at DC on the titles such as Green Lantern/Green Arrow as well as his own creations like The Warlord, Jon Sable Freelance, and Starslayer.
Mike Grell is a storyteller. Since his debut as a comics creator in 1973, his creations have included The Warlord, Starslayer, Jon Sable Freelance, Shaman's Tears, Bar Sinister, and Maggie the Cat. In addition to his own creations, Mike has had successful runs on Superboy and the Legion of Superheroes, Green Lantern, Green Arrow, Batman, Iron Man, X-Men Forever, James Bond: Permission To Die, the Tarzan Sunday comic strip, and the Eisner Award-nominated Green Arrow: The Longbow Hunters.
He won the Inkpot Award for Outstanding Achievement in Comic Art and was voted to Wizard magazine's Top Ten List of Comics Writers. His series Jon Sable, Freelance, was adapted for television by ABC in 1987.