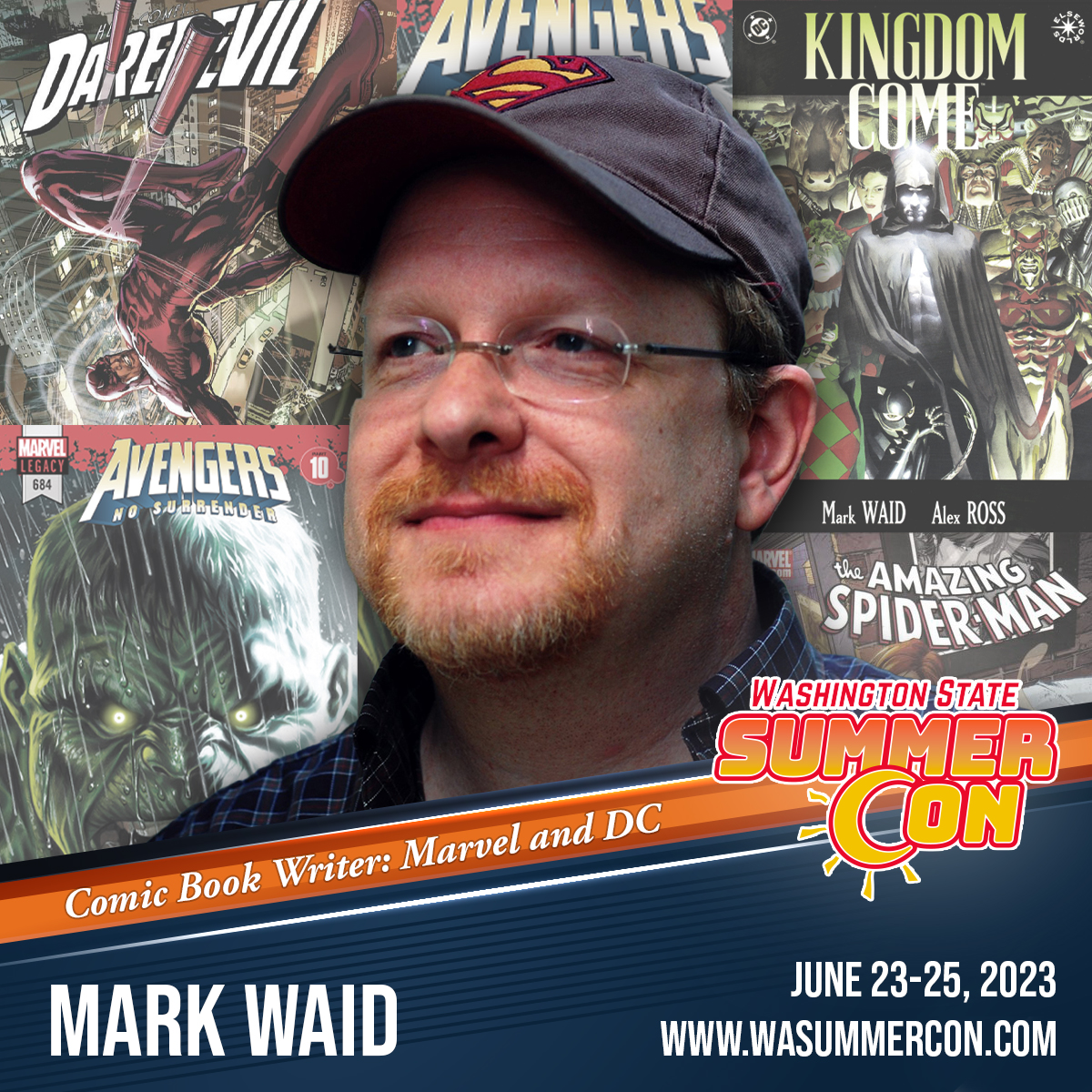 Please welcome another Marvel and DC comic book writer, Mark Waid, to the lineup for this year's Washington State Summer Con on June 23rd-25th. Mark has many titles and collaborations throughout his career, including his famous Kingdom Come miniseries with Alex Ross in 1996.
Mark Waid is a New York Times-bestselling author whose work has appeared in countless languages across the globe. Over his almost four decades in the comic book industry, Mark has developed characters and stories for Batman, Superman, Spider-Man, The Avengers, X-Men, Archie, Star Wars, the Incredibles, and almost every other franchise currently enjoying success across all media platforms.
Kingdom Come, which he created with artist Alex Ross for DC Comics, has become one of the highest-selling graphic novels in history. Many of the storylines and characters he wrote and created in his eight-year run on The Flash comic books can be seen weekly on the current hit television show. He has written and edited over 2,000 comic titles and received every major industry award.
In 2015, Mark wrote the five-issue of the canon Marvel comic book mini-series Star Wars: Princess Leia. It was the highest-selling single comic book in March 2015. Since March of 2020, he has also been the U.S. Publisher of Humanoids, the European publishing house responsible for the Incal and dozens of other international graphic novels.