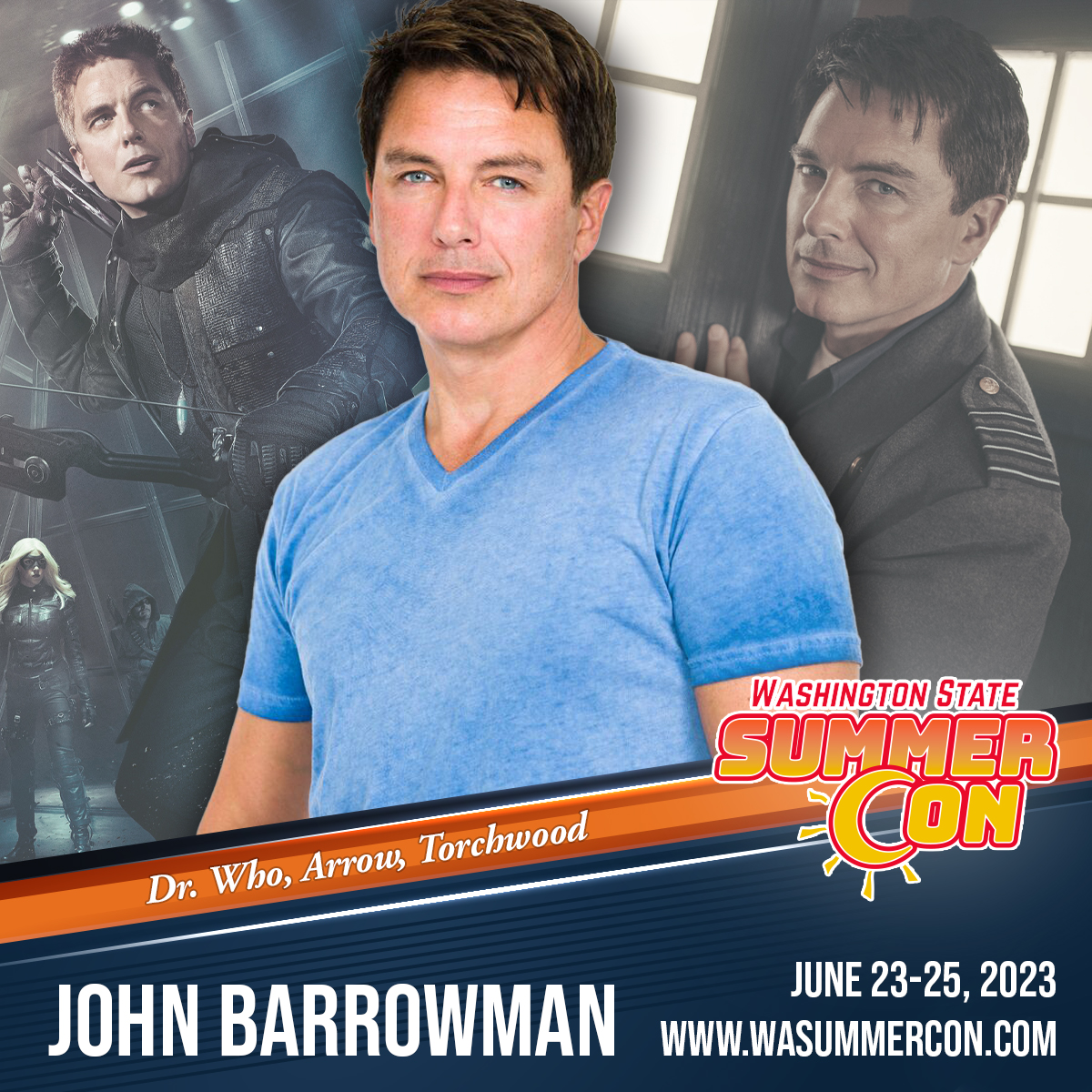 Standard Autographs – $40
Selfies – $40
Combo – $70
(selfies and autograph)
Why doesn't Summer Con bring actors from Dr. Who or the Arrowverse? Boom! ☑️ ✅ Please welcome the actor, author, presenter, singer and comic book writer John Barrowman to the Washington State Summer Con lineup from June 23rd through 25th. We have been trying to get John to join us in Puyallup each of the last four years, but our schedules haven't aligned… until now!
When he was a wee boy, John Barrowman MBE's first regular gig was singing at his parents' parties in Scotland. He's been entertaining audiences ever since. John is best known for portraying Captain Jack Harkness in the sci-fi hits Doctor Who and Torchwood, and Malcolm Merlyn in the TV shows: Arrow, Legends of Tomorrow and Flash. John's stage credits include numerous productions in London's West End and on Broadway, including playing Bobby in Stephen
Sondheim's Company at the Kennedy Center.
John has also starred in and co-produced numerous variety shows for the BBC. Along with his sister, Carole Barrowman, John has co-authored nine books, including his autobiography, the Sunday Times bestseller, Anything Goes, the middle-grade trilogy, Hollow Earth, a YA series, The Orion Chronicles, Malcolm Merlyn's origin story. He has also authored The Dark Archer for DC Comics and two Torchwood comics, Station Zero and The Culling, for Titan Comics.