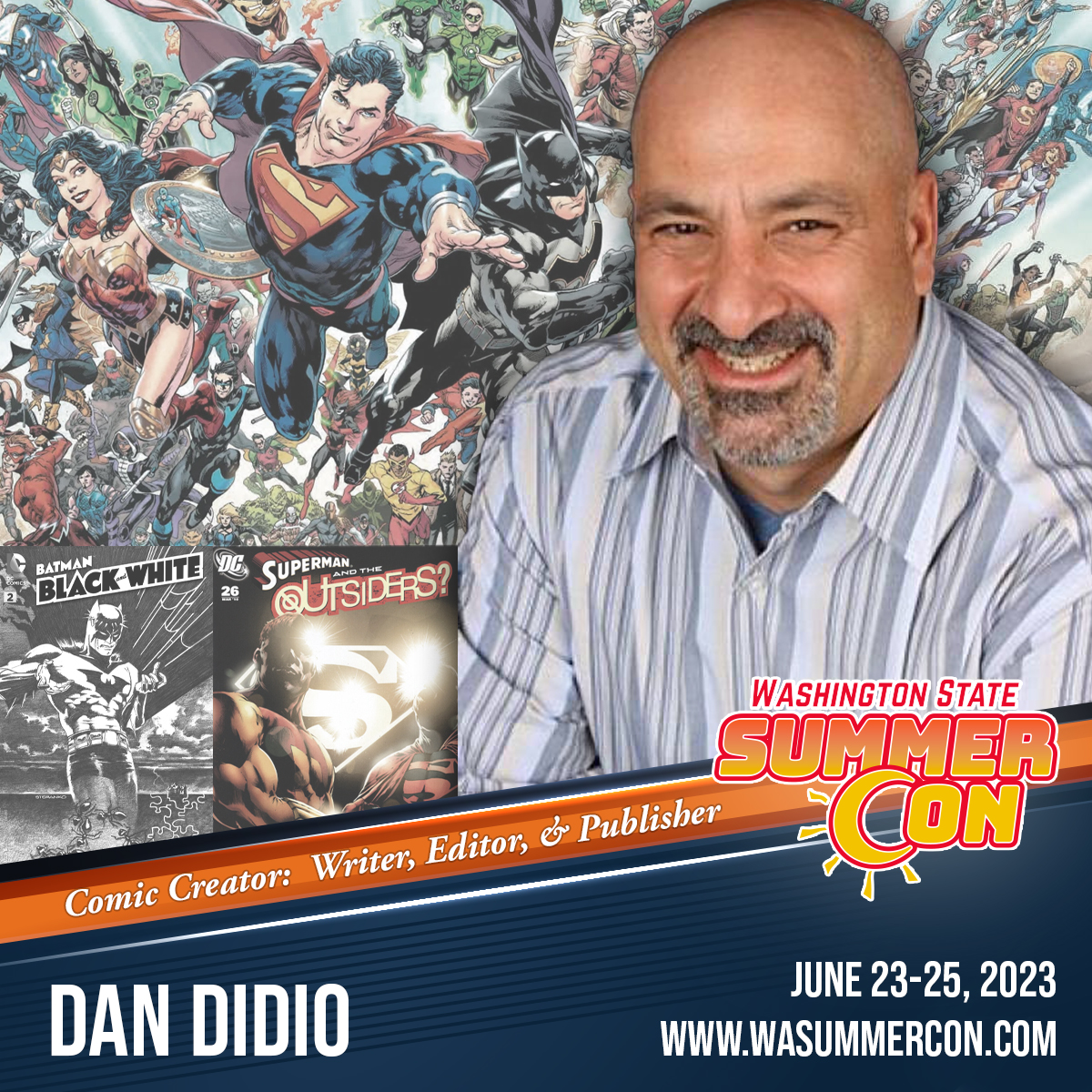 We are excited to host another important name in the comic book industry at the Washington State Summer Con. Please welcome writer, editor and publisher Dan DiDio to Puyallup from June 23rd through the 25th. For nearly twenty years, Dan DiDio served DC Comics in several roles, during which his innovation and energy made him synonymous with the characters and publishing line.
Dan DiDio joined DC in January 2002 as Vice President, Editorial and quickly ascended into the role of Senior Vice President/ Executive Editor of DC Comics one year later. In that position, he directed the creative development and helped contemporize the superhero line of titles to bring increased relevancy and diversity to the line. He was also responsible for attracting some of comics' top talent to DC and locking them into exclusive contracts to ensure quality books for the years to come.
His efforts led to a multi-year resurgence in sales with a string of best-selling, critically acclaimed titles, including IDENTITY CRISIS, INFINITE CRISIS, 52, the weekly series, and ALL-STAR SUPERMAN. and the revitalization of key franchises like BATMAN, WONDER WOMAN, and GREEN LANTERN. In 2010 Dan DiDio was named Publisher of DC Entertainment alongside Jim Lee. As Publisher, he directed and oversaw DC Entertainment's entire publishing business under its key three imprints – DC, Vertigo, and MAD.
DiDio was also an accomplished writer at DC Comics, having created and re-developed several comic series at DC, including SIDEWAYS, OMAC, PHANTOM STRANGER, and METAL MEN.
In 2022, Dan DiDio became the publisher of Frank Miller's newly-announced comic book company Frank Miller Presents (FMP).