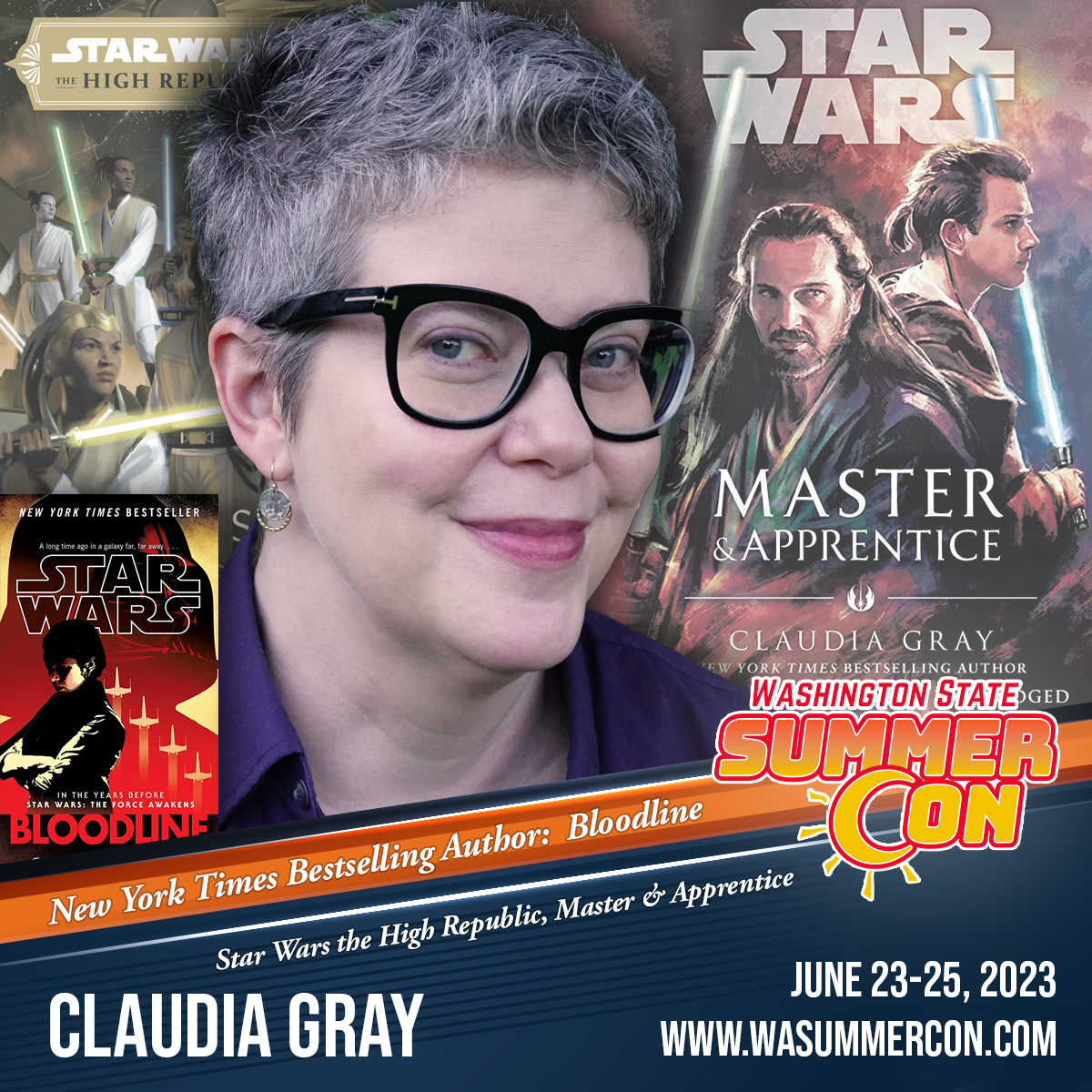 The Washington State Summer Con has brought some of the best Star Wars authors, artists, and writers, and this year we are thrilled to host the New York Times Bestselling author Claudia Gray to the lineup.
Claudia has written several Star Wars novels, including Lost Stars and Bloodline. She is currently one of the authors creating The High Republic storylines. She has written The Fallen Star and Quest of the Jedi in the last two years.
Her complete Star Wars list of published canon includes:
2017 Leia, Princess of Alderaan
2019 Star Wars Leia, Princess of Alderaan, Vol. 1
2021 The High Republic: Into the Dark Author
2021 Star Wars Leia, Princess of Alderaan, Vol. 2
2021 "No Stone Unturned" – The High Republic Adventures Annual
2022 The High Republic: The Fallen Star
2023 The High Republic Adventures: Quest of the Jedi
Claudia Gray is the pseudonym of Amy Vincent. She writes multiple young adult novels, including the Evernight series, the Spellcaster series, the Firebird trilogy, and the Constellation trilogy. Her debut adult historical mystery, The Murder of Mr. Wickham, was released in May 2022. She has an upcoming novel titled The Haunted Mansion, releasing in September. Claudia makes her home in New Orleans with her husband, Paul, and assorted small dogs.