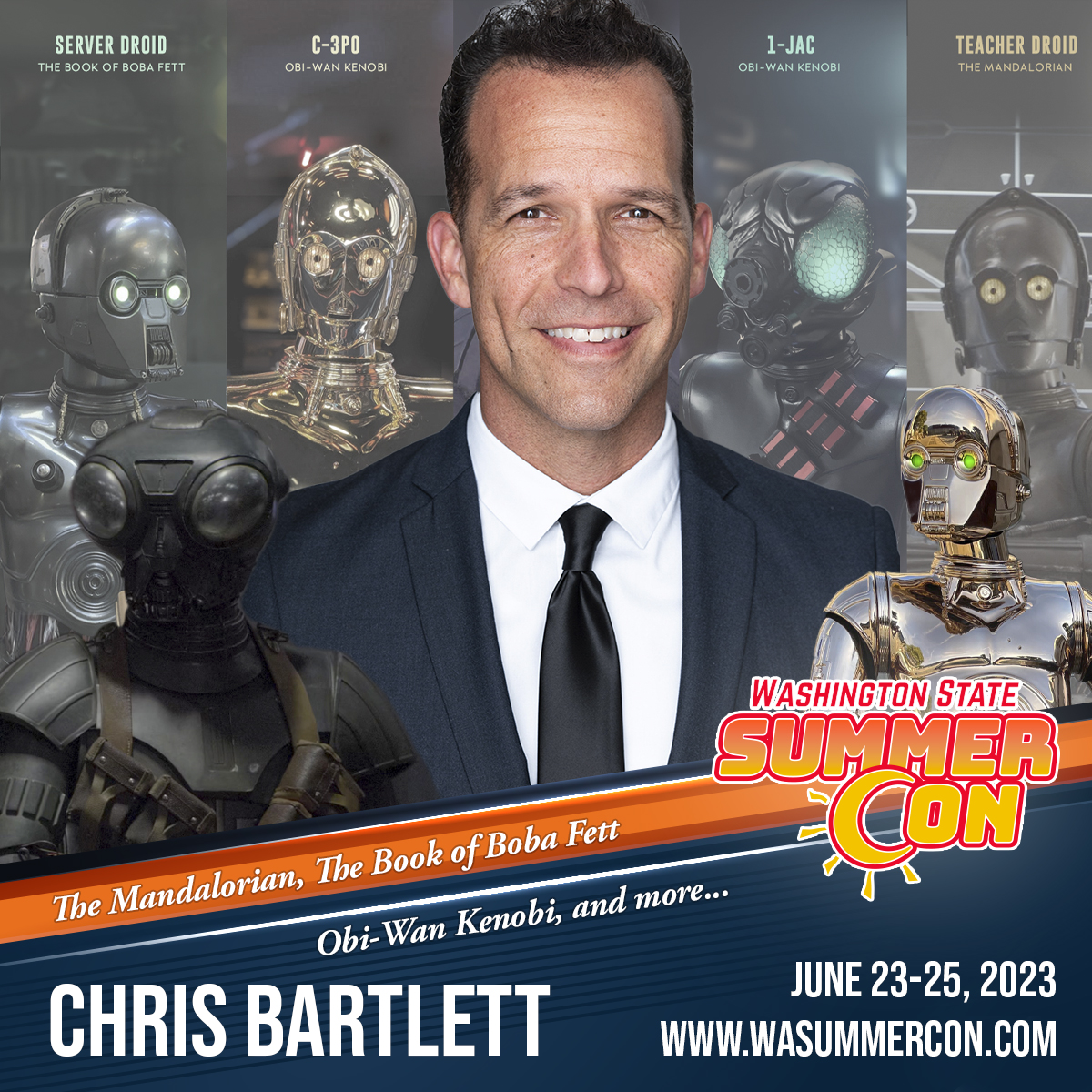 THIS WAS the droid (actor) we were looking for! Please welcome a man of many faces, Chris Bartlett, to the Washington State Summer Con from June 23rd through the 25th in Puyallup. Bartlett has appeared as featured characters in all seasons of The Mandalorian, The Book of Boba Fett and Obi-Wan Kenobi.
It's no secret that he has also played the iconic droid See-Threepio since 2006 on television alongside Artoo-Detoo whenever the two have made special appearances in series such as Lego Masters, Speechless, The Oscars, David Letterman, Jimmy Kimmel, and A.N.T. Farm, and The Orville.
His favorite characters he portrayed are the droids: C-3PO, Zero, 1-JAC, the Teacher Droid, Garsa's Server droid, The Ferryman, among others.
His droids have become fan favorites, as Chris has plenty of Hasbro and Funko figures. He even builds his own droids for the shows. Chris enjoys meeting fans and doing panels at conventions where he brings fans into the Star Wars galaxy with entertaining stories and inspiration. Bartlett built a career as a User Experience Director in video games, working on Gears of War, Tomb Raider, Call of Duty, and Star Wars.