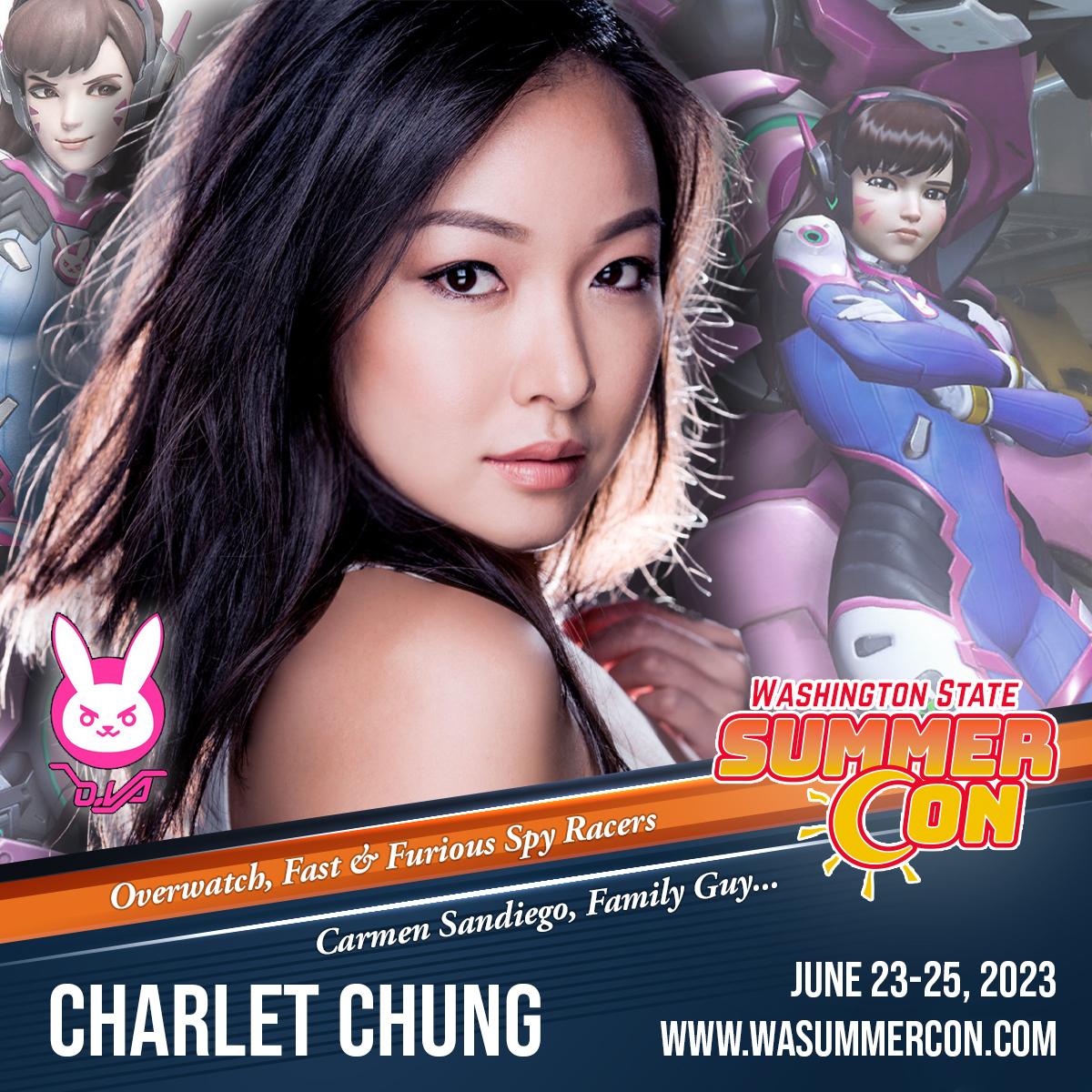 Standard Autographs – $TBD
(These will be purchased at Charlet's table at the show)
Selfies – TBD
Combo – TBD
(selfies and autograph)
D. Va reporting in to Summer Con!
You have asked for Charlet Chung non-stop over the last four years, and we are finally excited to bring one of your favorite Overwatch voice actors to the Washington State Summer Con from June 23rd through the 25th. We are devoting an entire building to Video Gaming this year, and we knew that we needed a hero from OVERWATCH 2 to report in to Puyallup this summer.
Charlet Chung is a Japanese/Korean-American television and film actor who is also the voice of D.Va from Blizzard Entertainment's OVERWATCH, Echo from DreamWork's FAST & FURIOUS: SPY RACERS, Julia Argent from Netflix's CARMEN SANDIEGO and the newest Rugrat, Kimi Watanabe, from Nickelodeon's RUGRATS.
Her extensive list of on-screen credits includes appearances on Showtime's SHAMELESS, Netflix's GRACE AND FRANKIE, and Fox's 911. Charlet is recurring on Fox's FAMILY GUY, TBS' AMERICAN DAD, and Cartoon Network's CRAIG OF THE CREEK.