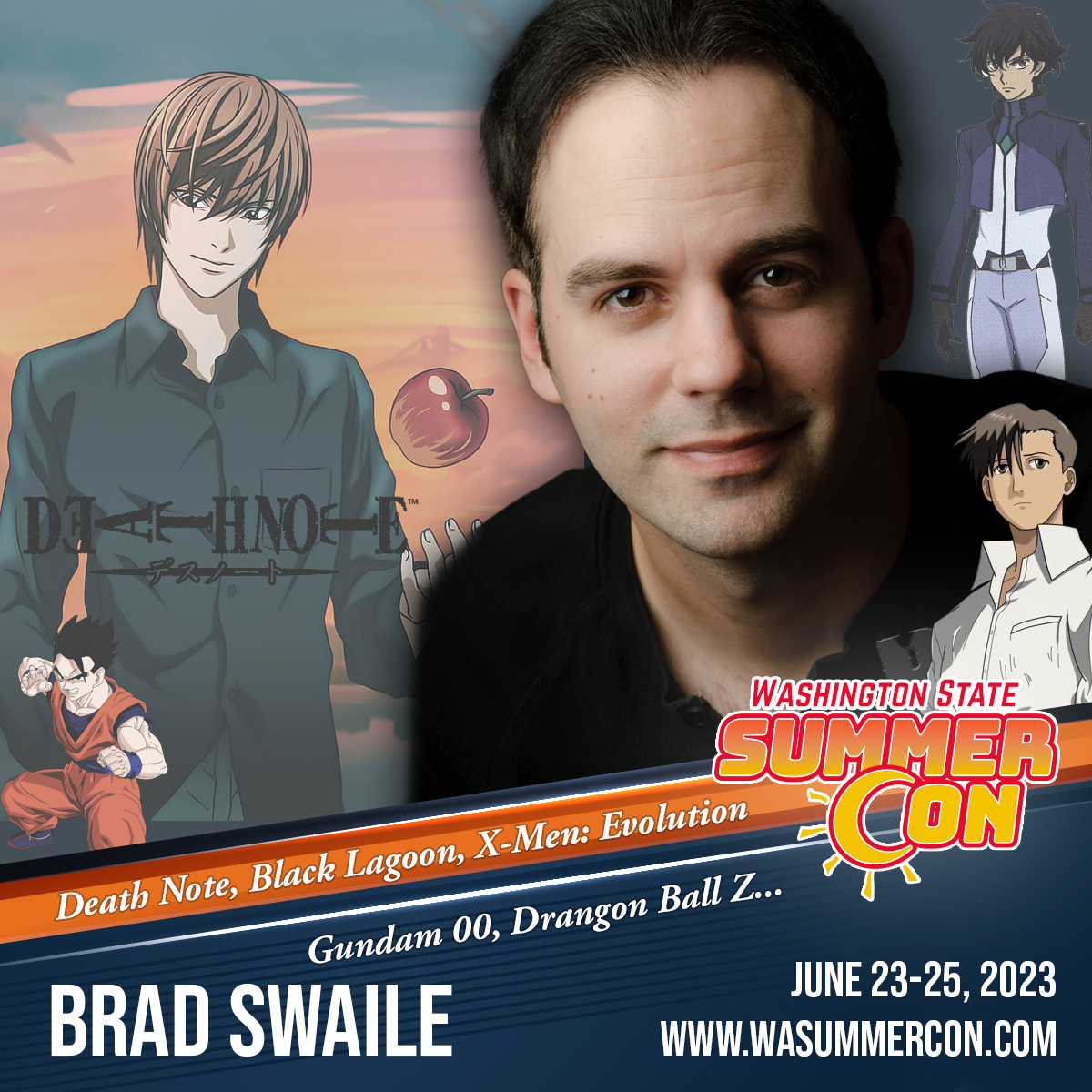 Death Note Cast Quad Photos – $190
Standard Autographs – $50
(Purchased at the Show)
Selfies – TBD
Combo – TBD
(selfies and autograph)
Three Death Note cast members make a mini-reunion. Please welcome Brad Swaile to the Washington State Summer Con from June 23rd through the 25th in Puyallup. Brad was the voice behind Light Yagami in the anime classic Death Note.
Brad Swaile is a Canadian voice actor. His major roles include Light Yagami in Death Note, Rock in Black Lagoon, and Nightcrawler in X-Men: Evolution. In the 1990s, he voiced Mousse in Ranma ½ and Teen Gohan in the Ocean dub of Dragon Ball Z.
Brad has also voiced multiple roles in the Mobile Suit Gundam series, including Amuro Ray of Mobile Suit Gundam, Quatre Raberba, Winner of Gundam Wing, Dearka Elsman of Gundam SEED, Auel Neider of Gundam SEED Destiny and Setsuna F. Seiei of Gundam 00. In video games, he voices Jin Kazama in Street Fighter X Tekken.
Meet Brad Swaile at the Washington State Summer Con. He will be with us all weekend, meeting fans, signing autographs, and joining Shannon and Alessandro on the epic Death Note panel at the show. Tickets go on sale on February 23rd.