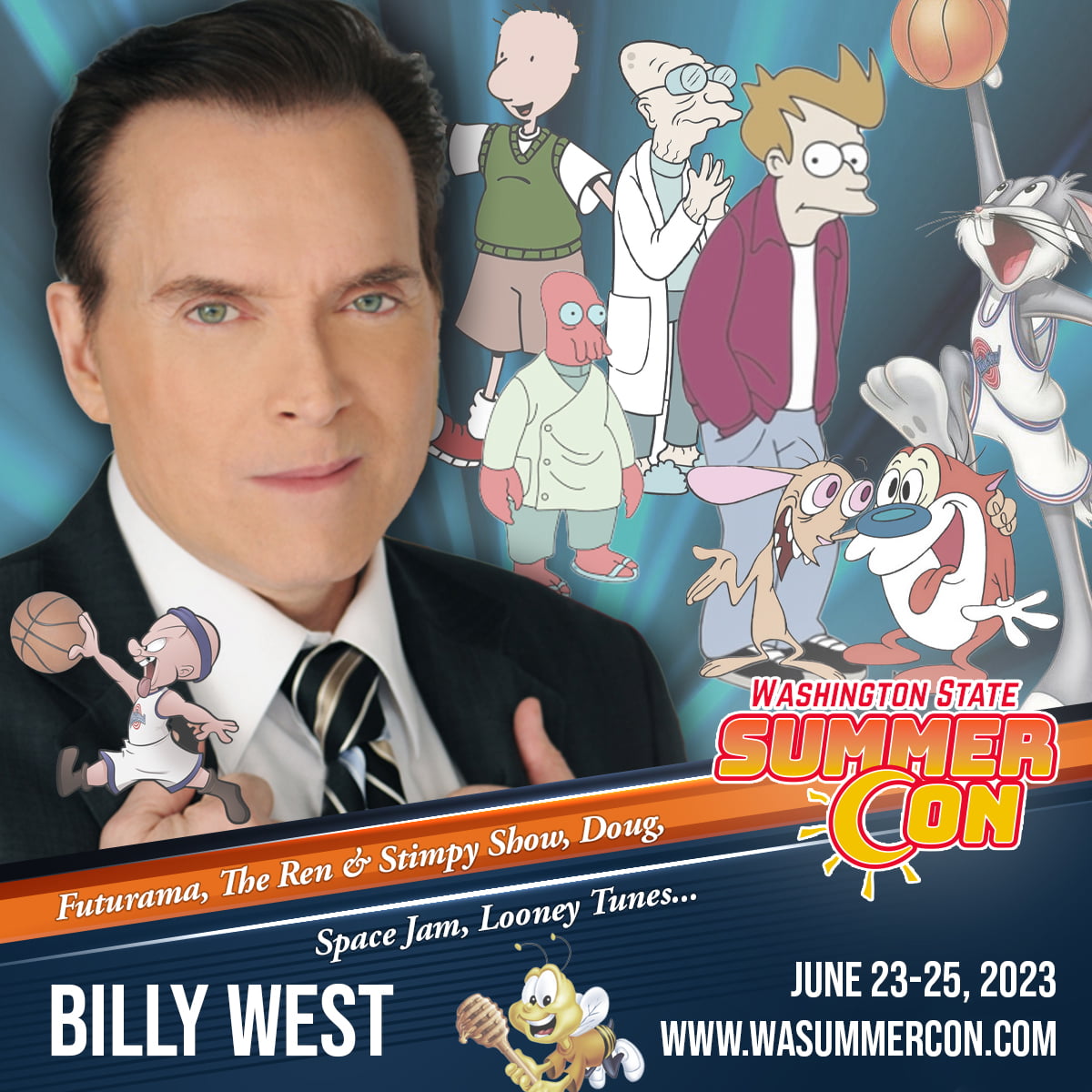 Standard Autographs – $50
(Purchased at the Show)
Recordings – $60
Selfies – $30
Combo – $70
(selfies and autograph)
Futurama fans commence with the "shut up and take my money" memes because legendary voice actor Billy West is coming to the Washington State Summer Con from June 23rd through the 25th in Puyallup. Over his career, West has been the voice talent for over 120 characters, including some of the most iconic animated figures in television history.
Billy West is an American voice actor, comedian, impressionist, musician, and former radio personality. He started his career in radio in Boston and then in New York City. West would become a regular on The Howard Stern Show in the 90s and was known for his many impressions.
West's first major roles were on Doug and The Ren & Stimpy Show, which were two of the first three Nicktoons on Nickelodeon. He has become one of the few voice actors who can impersonate Mel Blanc while characterizing Bugs Bunny and Daffy Duck, and Arthur Q. Bryan, who voiced Elmer Fudd for Warner Bros. cartoons.
His most famous voice roles include Bugs Bunny in the 1996 film Space Jam and several subsequent projects, the title characters of Doug and The Ren & Stimpy Show, and the Futurama characters Philip J. Fry, Professor Farnsworth, Dr. Zoidberg, and Zapp Brannigan.
West also voices other established characters such as Elmer Fudd, Popeye, Shaggy Rogers, Skeets, Tom, Muttley, and Woody Woodpecker. In commercials, he has voiced the Red M&M and Buzz for Honey Nut Cheerios. West was the voice of Zim in the original pilot for Invader Zim.