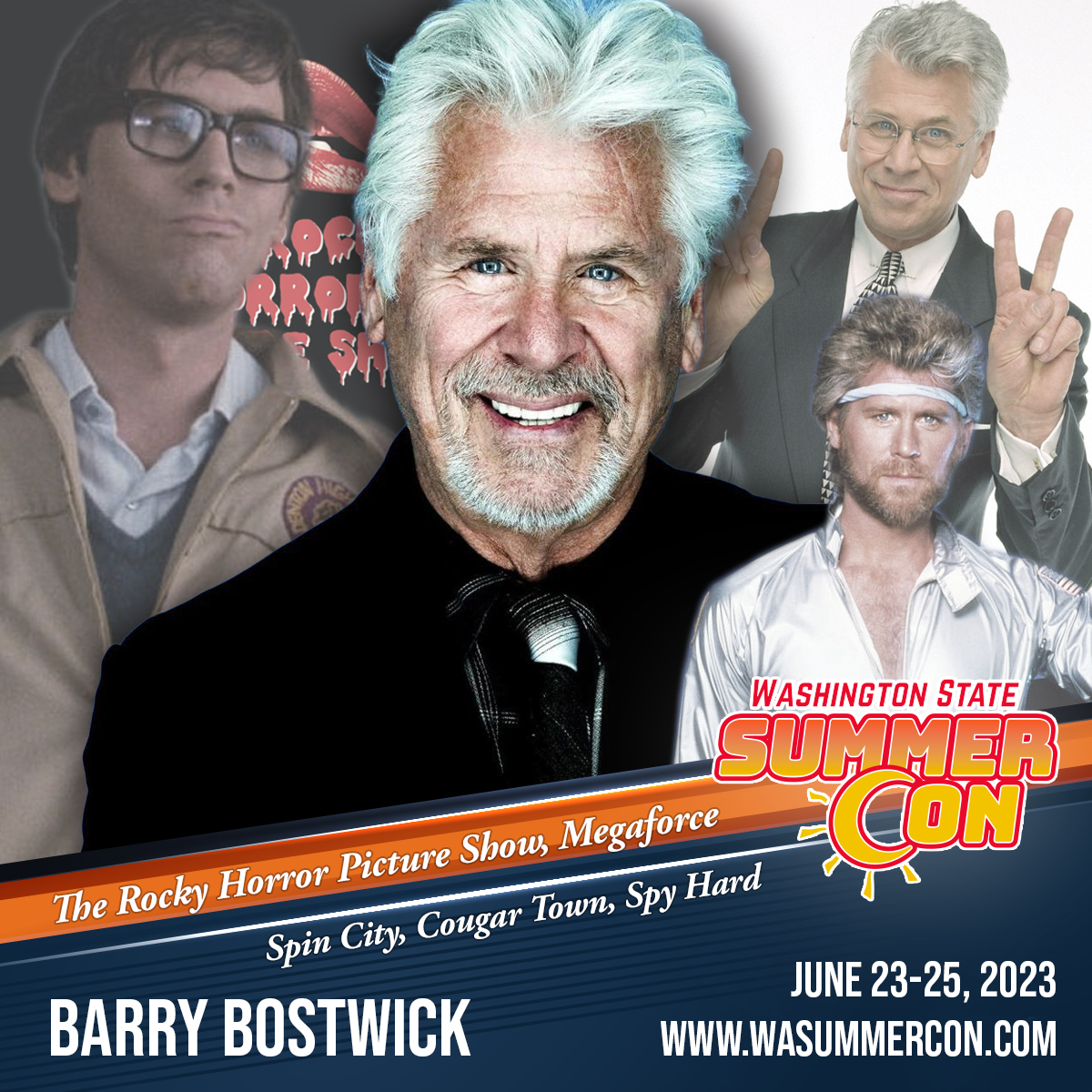 Standard Autographs – $40
(Autographs can be purchased at their table)
Selfies – $40
Combo – $60
(selfies and autograph)
No need for a time warp again, Barry Bostwick is coming to Puyallup for the Washington State Summer Con from June 23rd through the 25th in Puyallup. He is an actor and singer best known for portraying Brad Majors in the musical comedy horror film The Rocky Horror Picture Show and Mayor Randall Winston in the sitcom Spin City.
In 1972, Barry Bostwick got a big break as a stage actor when he started playing the role of Danny Zuko in the stage musical Grease, earning a Tony Award nomination for his role. He would later win a Tony Award for his role in The Robber Bridegroom as Jamie Lockhart.
In 1977, Barry was cast along with Tim Curry and Susan Sarandon in The Rocky Horror Picture Show, portraying the character of Brad Majors. In 1982, he starred in the soon-to-become cult-classic movie Megaforce directed by Hal Needham
In 1996, Bostwick became a familiar face on TV when he portrayed the role of Randall Winston, the city corridor pioneer of New York City, in the popular sitcom Spin City. Bostwick later joined the television show, What I Like About You.
Bostwick played Roger Frank on the sitcom Cougar Town which starred Courteney Cox. He also had a recurring role between 2004 and 2007 in Law & Order: Special Victims Unit. He has also had leading roles in various mini-series, including George Washington, its sequel George Washington II: The Forging of a Nation, Scruples, A Woman of Substance, War and Remembrance, and Till We Meet Again.
Barry Bostwick, and his briefs, will be at the Washington State Summer Con from June 23rd through the 25th in Puyallup.