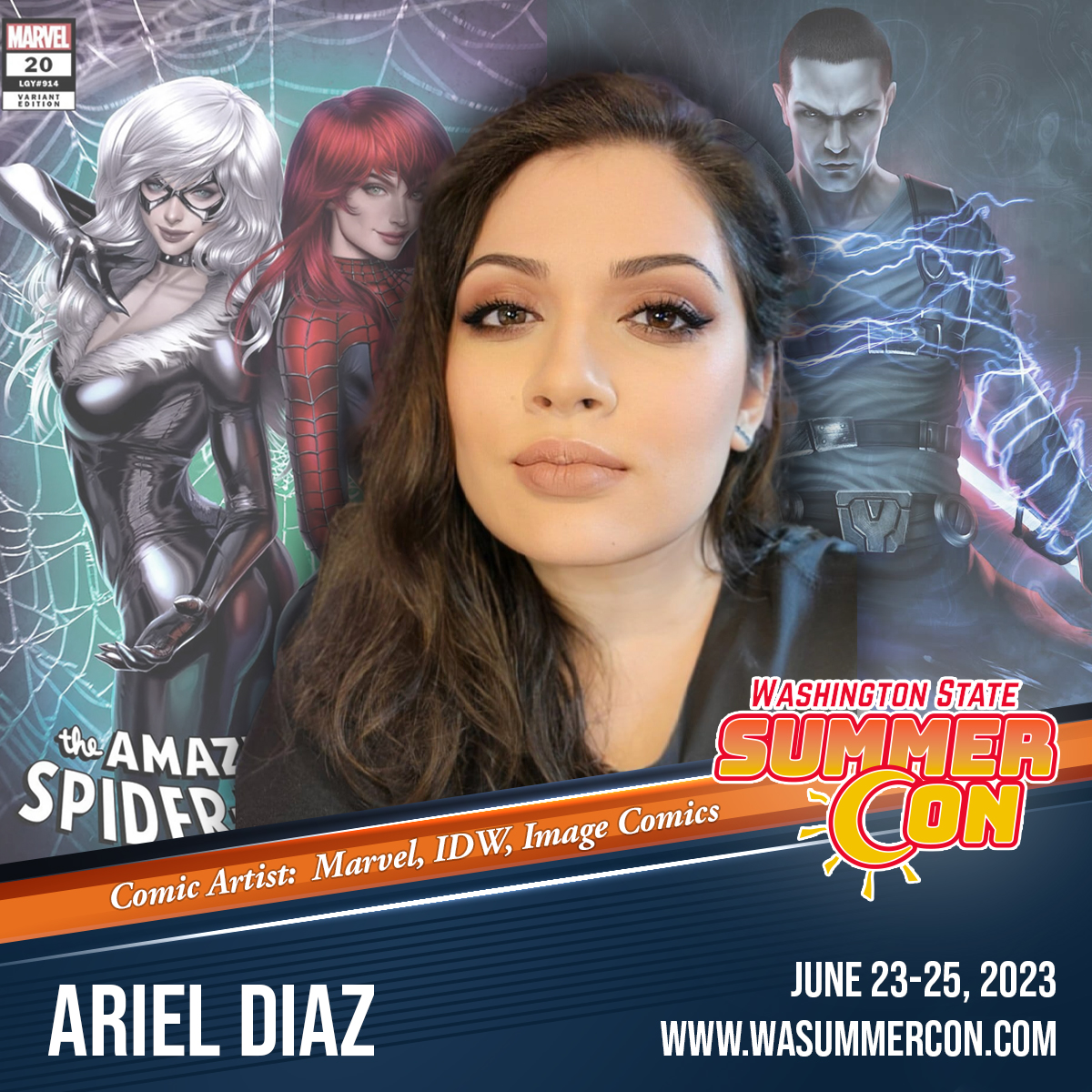 We are excited to bring back one of our favorite up-and-coming artists in the comic book industry. Ariel Diaz is returning to the Washington State Summer Con from June 23rd through June 25th in Puyallup. In 2021, Ariel had a great time and even supported the show with her fantastic Sam Whitwer-inspired Starkiller print for Summer Con.
Ariel Diaz is always looking for the next opportunity to challenge herself in the arts. Since 2013, Ariel has led a life entirely devoted to her career as an artist, self-taught in both traditional and digital mediums; even though she is at the beginning of her art career, she has already made an impact on the art community.
Ariel has made a solid and positive impression in the comic industry. Her art has been featured in various variant cover publications with Marvel, IDW, Udon, Absolute Comics, Boom!, CounterPoint Comics, Image Comics, Action Labs Comics, and Dynamite Entertainment. Her titles have included The Amazing Spider-Man, Witchblade, Sweet Paprika, Street Fighter, G.I.Joe, Miss Meow, Something is Killing the Children, Vampirella, Red Sonja, and Zombie Tramp.