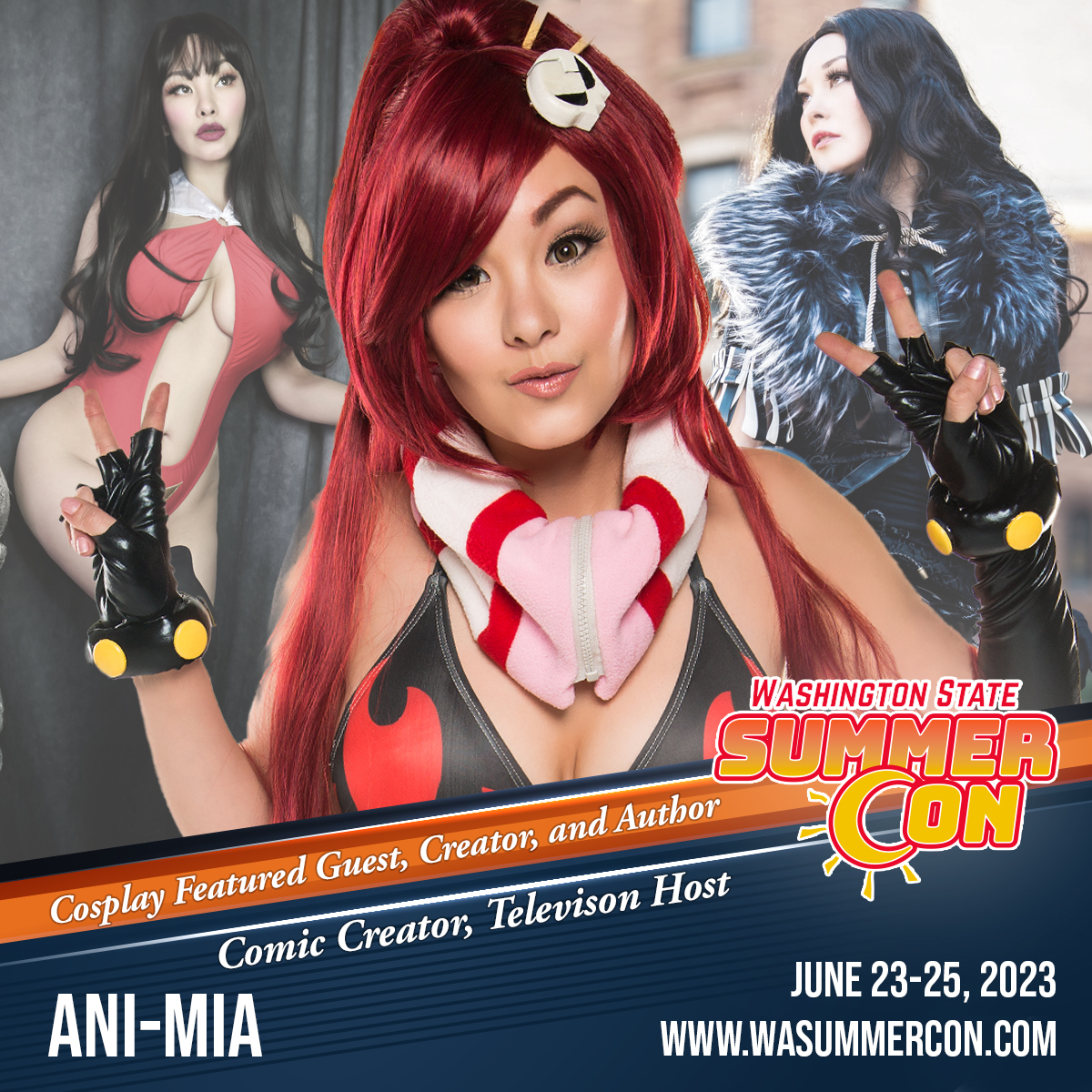 We have decided that we can't hold an event or cosplay contest without our good friend and internationally recognized superstar, Ani-Mia, at the Washington State Summer Con. Ani-Mia will be one of our Featured Cosplay Guests at the show from June 23rd and 25th, and she will support the cosplay events and activities at this year's show.
Ani-Mia has been cosplaying since 2008 and has been a Cosplay Guest at over 170 conventions across the globe. She's also a Comic Writer with Dynamite Comics for Bettie Page, including Bettie Page: The Alien Agenda, and Red Sonja: Pearls Before Swine. She has appeared in numerous magazines, on comic book covers, as well as television and film appearances. She is the official video host for PreviewsWorld and Game Trade Media, including the show, The Panel.
She's also the Cosplay Writer for Otaku USA Magazine, the premiere print magazine about anime and manga in the United States.